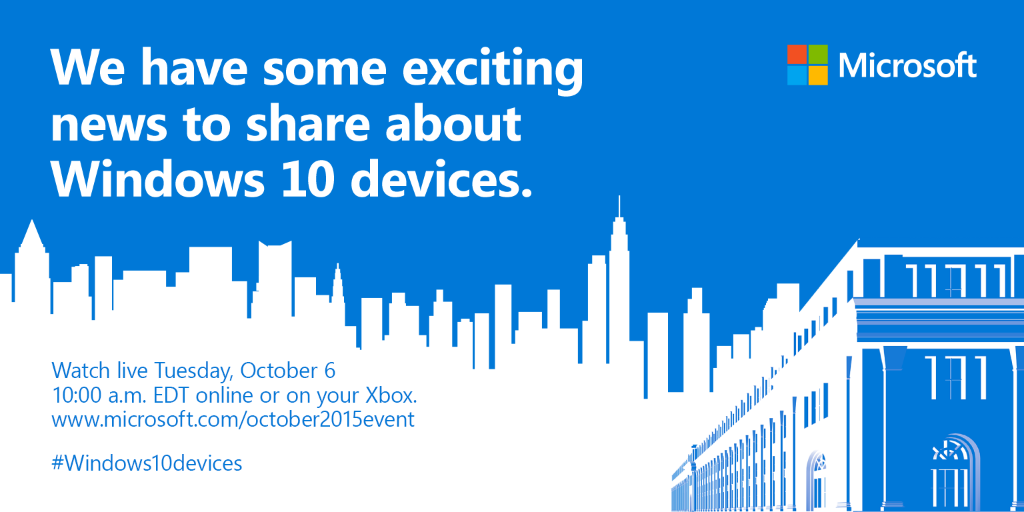 Microsoft is expected to launch its first high-end windows phone today in the event that is to be held in New York City. The event is placarded as the Windows 10 device event. Microsoft is holding this big event to expand the breadth and reach of Windows 10 along with launching  the Windows devices that include the series of the Surface Pro 4, Lumia phones, Microsoft Band 2, and much more.
The event not only brings the announcements of devices rather, it is expected to unveil the functionalities and performance of Windows 10 that will be the operating system of these devices now.
Microsoft has set up a live stream of the event. To make sure windows users don't miss the event, Microsoft will even send its users a calendar before the event begins.